The Lotus lifestyle is centered around a whole new contemporary vibe. You'll be blown away by the spectacular Clubhouse filled with all of the modern amenities you could ever need right at your fingertips. Catch some sun at the pool, socialize with friends at the elegant lounge or patio bar, rejuvenate in a yoga class or get competitive on the sports courts. It's a luxury lifestyle that rivals any five-star resort.
Created with modern living in mind, the all-new contemporary designs at Lotus are Boca Raton's hottest new homes. The ultramodern style is reflected from the inside out, and provides the ultimate in sophisticated living. With an incredible list of features that are already included as standard, you'll find the home of your dreams with the latest trends in contemporary living at Lotus.
WHAT'S NEARBY
Conveniently located in Boca Raton, one of Florida's most desirable locations, Lotus provides easy access to all of South Florida's hotspots. You'll be only minutes from gourmet restaurants and dining, upscale shopping, beautiful beaches, vibrant nightlife, entertainment, top-rated schools and so much more.
LOTUSEARLY MOVE-IN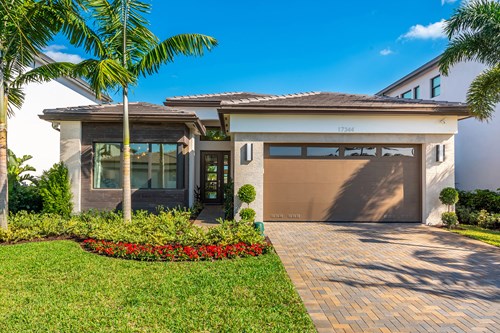 MAUI
3 Bedrooms, 3 Bathrooms, Den/Optional 4th Bedroom, 2-Car Garage
17570 Rainstream Road

Lot 0139

Was $722,331




Now $715,900

Available Jul 2020

17375 Sea Blossom Way

Lot 0230

$751,900

Available Aug 2020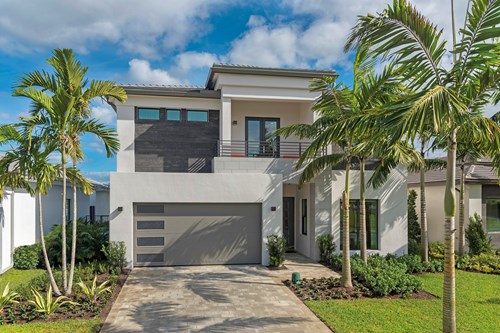 CALEDONIA
4 Bedrooms, 5 Bathrooms, Den/Optional 5th Bedroom, Loft, Game Room, 2-Car Garage
8632 Torrey Isles Terrace

Lot 0240

$842,900

Available Sep 2020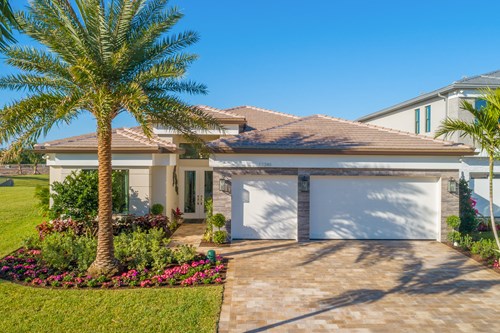 SANTO
3 Bedrooms, 3 Bathrooms, 1 Half Bath, Den/Optional 4th Bedroom, 3-Car Garage
8863 Skyward Street

Lot 0030

Was $882,621




Now $870,900

Available Jul 2020

8792 Skyward Street

Lot 0045

$882,900

Available Sep 2020

8865 New River Falls Road

Lot 0062

$902,900

Available Sep 2020
View More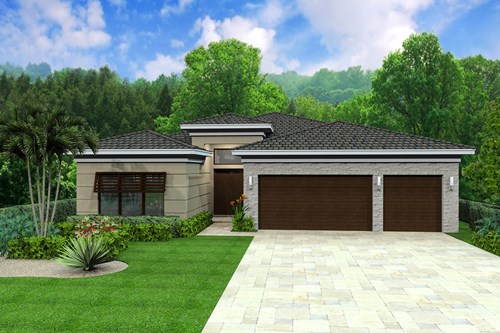 JAVA
3 Bedrooms, 3 Bathrooms, 1 Half Bath, Den/Optional 4th Bedroom, 3-Car Garage
8809 Skyward Street

Lot 0021

Was $1,022,854




Now $999,900

Available Jul 2020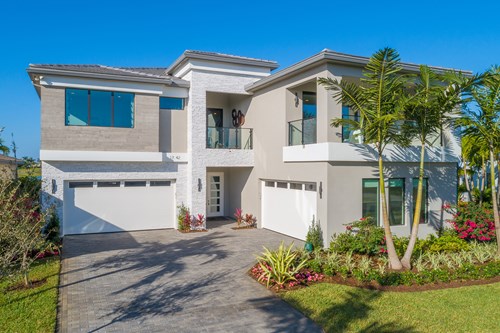 MALDIVES
5 Bedrooms, 5 Bathrooms, 2 Half Baths, Den, Game Room, Loft, Media Room/Optional 6th Bedroom, 4-Car Garage
8573 Dream Falls St

Lot 0349

$1,204,900

Available Jan 2021